7 Cheery Rugs For The Spring Season
As the season of rebirth and renewal bestows upon us it is about time to revamp your interior decors. Seasons are nothing but an excuse to change the look of your home. After being cramped in your home the whole winter season everyone is tired of dry weather and deary colors. In order to feel fresh, more alive looking we need a change of designs, the fabric underneath our feet to be fresh.
A new season means embracing the new energy that flows along with it, however, it can be rather difficult to know how to get the fresh feel you so crave for. What is the best way to let the guests know that you have welcomed the spring into your homes with open arms you ask? It is by opting for a spring rug. As rugs set the tone of the room correlated with spring interior trends that express brighter days.
We bring you a bold yet unique collection of vibrant rugs with bold fun patterns which will definitely spark things up in your rooms by making them all spring-like. Regardless of the furniture theme in the room, these styles are sure to illuminate the space.
Flatweave Area Rug
Thanks to the warm and inviting yet soothing pattern of the rug. It can be used as an outdoor and indoor rug. Set it up on the patio with furniture or work it up in the living room. Regardless of the type of flooring, this durable and neutral coverage of the floor is the perfect choice whether you are looking for an outdoor rug to deliver a party vibe. Or to set a serene oasis vibe in the living room. Moreover, for our pet owners, the rug is pet friendly and easy to clean, so there is no need to be worried about the hairs being stuck.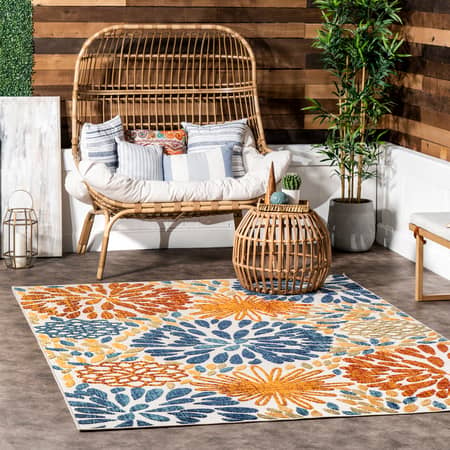 Looking for a conversation starter or something rather bold yet beautifully patterned? The floral firework is sure to grasp the attention as soon as the guest walks into the room. This transitional indoor/outdoor rug delivers an elegant room while delivering the radiant spring vibe that uplifts the theme without any effort. Decide from a wide range of sizes and collections and make the most out of this pet-friendly rug.
Looking to bring in the refreshing summer foliage and serenity? Anlier palm leaves deliver the perfect covering for your floors with the summer serenity we long for. Heading for the beach in the Maldives is not for everyone, why not bring the ambiance here that`s exactly what anlier palm leaves aim to do. Turning every space of your liking into an oasis with its vibrant theme and neutral colors. Just like the earlier mentioned rugs, these are easy to clean, pet-friendly, and compliment all types of furniture settings.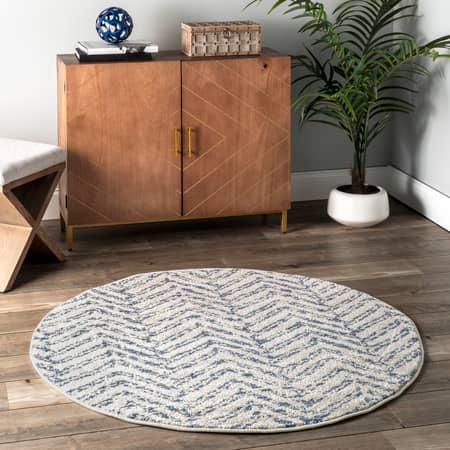 This area rug is just as sophisticated as it sounds. With its elegant Moroccan design, it is supposed to blend in with all types of decorations. It will carve out a place for itself in the heart of the living, beneath the dining table, or just be a sole companion in the empty hallways brightening up the areas where it is put. Made of 100% polypropylene which makes it pet friendly and easy to clean. Enjoy a wide array of sizes and colors and pick the one that brightens up your spring afternoon.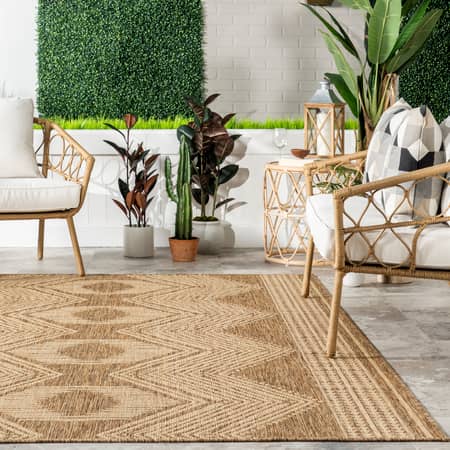 Bring the tropical twist into your new place of residence by opting for this south Asian flat weave rug. Well suited for hallways. However, due to the wide array of sizes and shapes available for this serene marvel, it can be used at more than one location and works great with any type of room. It is simple yet blends well with your pre-existing furniture. The fabric components include propylene and polyester making it easy to clean and pet-friendly for our pet owners.